Explore the Metabolic Code®
Partner Marketplace
Discover partner innovations, connect with experts in healthcare, and reach your goals.
Emerson Ecologics®
In-Office Supplement Dispensing
Save with wholesale pricing and stock as much or as little inventory as you like.
Wellevate®
Virtual Supplement Dispensing
Includes access to Wellevate® Labs. You can order, review and share lab results.
Evexia Diagnostics®
Advanced Diagnostic Testing
Comprehensive, cutting-edge, clinical laboratory services at unbeatable prices.
GlycanAge
GlycanAge is your key to healthy ageing. It is the only biological age test that accurately measures your unique response to lifestyle change. Practitioners use this link to start using GlycanAge in your practice today!
ProLon®
Only ProLon supports your mind and body with delicious food for energy, to fight cravings, and protect critical lean body mass while still rejuvenating you from the inside out!
A4M®
Global leader for continuing medical education in longevity medicine, metabolic resilience, and whole-person care.
Somavedic®
EMF / Frequency Therapy. Harmonize your environment through the unique combination of frequency and natural science in your home or office
Become a Metabolic Code® Partner
The Metabolic Code Health and Longevity Partner ecosystem is growing and includes companies of all sizes — from individual consultants to leaders in vitality products and services. They offer professionals and customers unique expertise across Metabolic Code programs, products, and system integration abilities.
Get Started with Metabolic Code®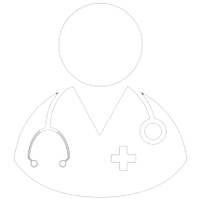 Are you a Practitioner?
Register today to get started
Are you a Patient?
Find a practitioner near you