Metabolic Code®
Quality Commitment
Quality, transparency, maximum results
Our base commitment is to create high impact formulations that are the safe and transparent and utilized raw materials that are evidence-based and widely accepted. We track the outcomes of patient's in order to learn, evolve, ideate, and innovate quickly to people's needs.
Our brand new line of Metabolic Code® supplements are formulated specifically to address the needs of the 5 TRIADS and pinpoint specific metabolic imbalances based on the results from a person's report. 
40 Years of Experience You Can Trust
Metabolic Code is committed to offering only the highest quality supplements with maximum therapeutic benefits. We begin with product formulation and development by our team of professionals headed by Jim LaValle, RPh, CCN, Clinical Pharmacist, certified clinical nutritionist and trusted voice to health care professionals in the topic of natural therapeutics. For the past 40 years, Jim has researched, educated, and designed superior products that have been used in the professional market space. He was one of 9 Americans appointed to the inaugural Dietary Supplement Information Bureau Board and Dietary Supplement Information Alliance and has served on various dietary supplement company advisory boards. He has spearheaded the creation multiple databases written on natural products actions and interactions that are used by clinicians. In addition, he has spent the last 35 years not only educating on and formulating the highest quality dietary supplement products, but consulting with thousands of patients/clients effectively using dietary supplements as a part of personalized health programs.
Make no mistake – we don't use gimmick advertising like "Professional Grade" or "Pharmaceutical Grade". We don't play play labeling games either, like adding a dusting of ingredients (using very small, sub-therapeutic quantities of raw materials) in order to be able to list them on a bottle and claim that 15-30 or more raw materials can be packed into one supplement. We do not hide behind labeling loopholes to hide the inclusion of inferior ingredients.  
Our commitment is to be accurate, and use correct terminology to describe sourcing, manufacturing, certification, and testing of all our dietary supplement products in the Metabolic Code formulary. What you see on the label is what is in the capsule and in a quantity that is proven to have a therapeutic result. You will FEEL the difference after taking our supplements. 
Our Product Ethos:
Quality - Transparency - Proven Results
Sourced from best in class manufacturing partners, who make our products in facilities that are NSF registered, FDA approved and GMP compliant, ensuring the quality of the ingredients you are taking for your health are based on dosages used in clinical studies, offering a final product that has the highest health

 

impact possible.
We choose the purest and most bioavailable form of ingredients possible, ensuring reliable clinical effects, steering away from Chinese raw materials where possible.
Our ingredients are contaminant free and 3rd party tested

 

– meaning no heavy metals, no pesticides, no microbial pests including bacteria, fungi and mold, and the ingredients are true to the label.
We don't use pharmaceutical fillers, binders or dyes that can alter your physiology –

 

we source the most "natural" and novel products we can find with the least impact on your GUT microbiome, a common problem with many supplement and pharmaceutical additives.
We source raw materials manufactured without the use of harsh chemicals, choosing botanicals extracted with alcohol and water where possible.
Our glandular ingredients are sourced from New Zealand cattle, and are freeze-dried and lyophilized for optimal activity and effectiveness.
We provide professional monographs for our products that detail each ingredient and its use in the formulas, supported by Tier 1 primary references.
Commitment to Transparency
We believe in  true transparency, not only on the label, but proving every step in the manufacturing process from the origin of ingredients- all the way through to until it is in the bottle. We want to be your trusted source for dietary supplements.  We accomplish this through TrueTrace Technology, a cutting-edge platform that tracks not only the final product but each ingredient in a chain identification, ensuring all components can be traced from the source to the final step in the manufacturing process.  You can literally scan a code on the bottle or tap your phone on the frc chip and the all the product testing, ingredient strength, source of the material comes to life.
TruTrace Technology  empowers a consumer's knowledge of what they are taking to support their health.  Consumers know EXACTLY what they are ingesting, and health care professionals know EXACTLY what they are recommending.  The TruTrace  program is our core demonstration of quality assurance. 
We know you will be completely satisfied with choosing Metabolic Code®. From our superior quality and targeted clinical effects, to our professional education led by our Chief Medical Officer Dr. Andrew Heyman, to our cloud based comprehensive practice management platform, we work every step of the way to support your clients and patients in their journey to optimizing performance or recapturing their resiliency.
Here's to Health and Vitality at Every Stage of Life!
-Jim LaValle and the Metabolic Code Team
Get Started with Metabolic Code®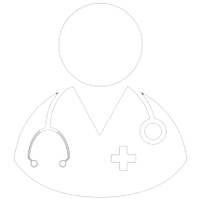 Are you a Practitioner?
Register today to get started
Are you a Patient?
Find a practitioner near you